Hi , jacek,
Thank you for your reply,
spice=1
spicehost='0.0.0.0'
spiceport=6000
spicedisable_ticketing=1
device_model_args_hvm = [ '-vga', 'qxl' ]
videoram = 128
These lines were not comment out when I did my windows domU test. All drivers are xl default, and the windows domU did not have any pvdrivers installed.
I noticed that if I use spice protocol, I have to use qxl vga option, or the qemu will exit with error.
---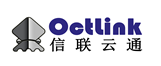 Beijing Octopus link Co. Ltd
Email: support@xxxxxxxxxxx
发送时间: 2013-06-27 10:26
主题: Re: [Xen-users] SPICE with Upstream QEMU and qxl VGA cause Windows BSOD
So what drivers did you loaded ? Why is spice disabled in your configuration file. Also I don't see qxl configured in your config file.