Hi all,
These days I installed xen 4.3 unstable from source and recompiled qemu upstream with spice support.
After xl create , the windows domU started successfully and spice client can visit the VDI. However, it display blue screen
before entering the windows welcome screen.
Is it a bug in current upstream qemu support?
My domU configuration file is:
builder = 'hvm'
memory = '1024'
device_model_version = 'qemu-xen'
device_model_override = '/usr/src/qemu-dm/i386-softmmu/qemu-system-i386'
disk = [ 'tap2:vhd:/srv/win7_noDriver,sda,w']
vif = ['bridge=xenbr0']
boot='cd'
vcpus=4
name = 'UserVM'
usbdevice='tablet'
vnc=1
vnclisten="0.0.0.0"
vncdisplay=1
vncunused = 0
#spice=1
#spicehost='0.0.0.0'
#spiceport=6000
#spicedisable_ticketing=1
#device_model_args_hvm = [ '-vga', 'qxl' ]
videoram = 128
apic=1
pae=1
---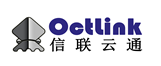 Beijing Octopus link Co. Ltd
Email: support@xxxxxxxxxxx