Folks, (committers and speakers/moderators CC'ed)

I have a few extra sessions from Jan which came in today. Most of Tuesday in x86 stuff, so there is no space. I merged one of my session with a proposal from Jan, but it seems to me that the July 11 schedule would work better the following way (see picture)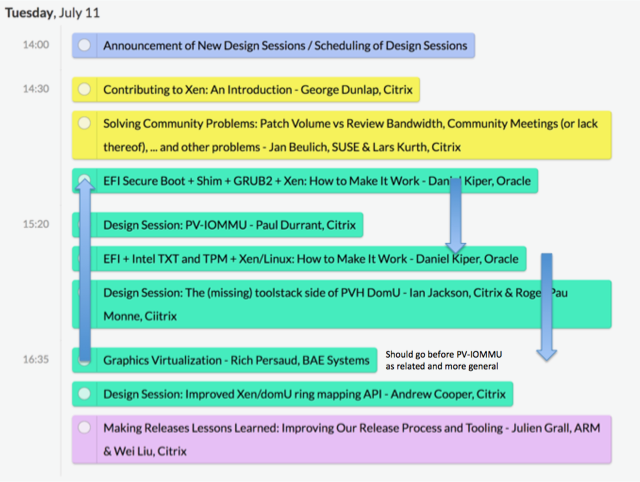 The only problem we will have is that at least either Stefano or Julien need to be part of the Graphics session, as well as Paul Durrant and some EPAM/Intel folks dealing with Graphics and co-processor sharing. But we should have enough key people in the Community Problem session.
If I don't hear substantial objections by tomorrow: I will go for it.
Regards
Lars